Our Antioch Plumbing Contractors

Doing extensive plumbing in Antioch CA has let us into see our customers during some of the most stressful times of their lives. In almost all of these cases, we were impressed with the character of our clients. They usually remained quite calm while we got everything under control. Of course, we'd like to think that we were the reason for their calmness but really, it's just the nature of people in Antioch. This character has fueled our desire to be dependable, reasonable and fair with all of our clients.
---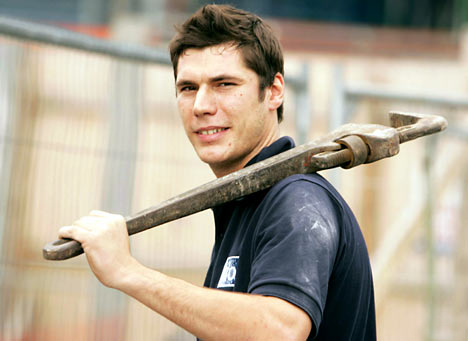 There are two ways to run a plumbing company: either you try to squeeze every dollar out of every customer that comes in the door, or you try to earn long term customers by charging reasonably and doing good work. Our plumbers in Antioch know which way we like to do things, and so do our customers. Some of them have been calling us for years, and even decades, because they know we'll be there quickly, get the problem fixed once and for all, and not charge them an arm and a leg in the process. If that's the kind of plumber you want to have on speed dial, call today and give our guys a shot!